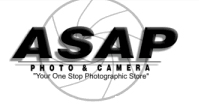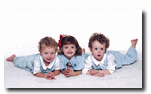 Cost: $45.00
Skill Level: Beginner
Instructor: Carder Frutiger
Location: ASAP Photo & Camera's Portrait Studio
Length: (3) 2 hour sessions
Next Class Dates: July 7, 12, and 14
Frequency: Approximately one class per 6 weeks
Enrollment: Maximum 15 people
Info: contact [email protected]
best rolex replica site
Introduction to Digital Photography is the sister course to our popular Introduction to Photography course. In this more specific class, we will discuss the immense capabilities of the digital camera. We promise to keep it simple and truly introductory.
We hope to shed light on the large new vocabulary of terms, show simple ways to deal with downloading images from any camera or memory card, talk briefly about some of the more popular imaging programs, and explore home based printing with or without the computer. As always, we will delve into the principles behind photography as well. Not as deeply as we do in the Introduction to Photography Class, but deep enough to make things seem a little less like magic and a little more like something we can control.
Please be sure and contact us if you have any questions or would like to enroll in this or any of our classes and workshops.