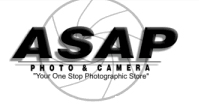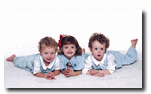 Portrait Studio Services

At ASAP Photo & Camera we offer multiple portrait options. In the information below you will find products and pricing for Conventional Studio Sittings as well as for Wedding and Contemporary Sittings.
We also offer many other photography services including location and event photography, art reproduction, and architectural photography. If you are looking for those or other services please return to the previous page or click here
Conventional Portrait Sittings
Package A(sitting fee included)One Pose. $79.99.package includes (3) 5x7s and12 wallets.
Package B(sitting fee included)One Pose. $99.99.package includes (1) 8×10 (3) 5x7s and 12 wallets.

Package C(sitting fee included)One Pose. $174.99.package includes (1) 11×14 (2) 8x10s (4) 5x7s and 18 wallets.

Business Package(sitting fee included)One Pose. $39.99.package includes (1) 3×5 print. Add an image to CD for $12.99

Design Your Own(Sitting Fee: 35.00)
Special Sittings $35.00 and Up…
Sittings for Advertising or Promotional $100.00 and up.includes (1) 8×10, B/W Wallets 3.80 each or (2) for 5.50, Wallets (6) for 12.50 or 3.00 each

Special Packages(PROOFS COST EXTRA)Proofs cannot leave store before being purchased.All negatives copyright of
ASAP Photography
Wedding & Contemporary Sittings
Sitting Fee: $89.95 (includes 1 proof)
Please allow ample time in scheduling this type of sitting. The normal amount of time needed between the actual shoot and delivering a finished fine print is 7 weeks. We require 1 week between shoot and viewing of proofs and 6 weeks for enlargement and finishing of the chosen proof(s).
Available Sizes & Finishing
Color/ B&W
Custom Brushstroke
Canvas
Canvas Brushstroke
4×5
$10.00
NA
NA
NA
5×7
$29.00
NA
NA
NA
8×10
$49.00
$85.00
NA
NA
11×14
$175.00
$245.00
NA
NA
16×20
$250.00
$295.00
$395.00
$425.00
20×24
$350.00
$395.00
$495.00
$525.00
24×30
$395.00
$495.00
$575.00
$675.00
+ Folders of proofs are available starting at $60.00
+ Wallets are available in units of 4 for $16.00
+ Sittings can be scheduled Monday thru Thursday 9:00AM until 5:00PM